Just the other day, our Tyranid prereleases arrived at the shop. No, sorry, no Codex.... But two of the new plastic boxed sets: the
Trygon
and the
Ravener Brood
!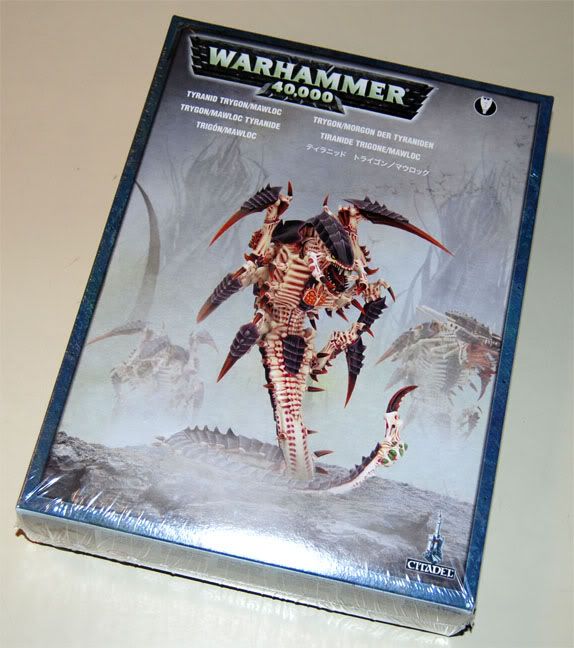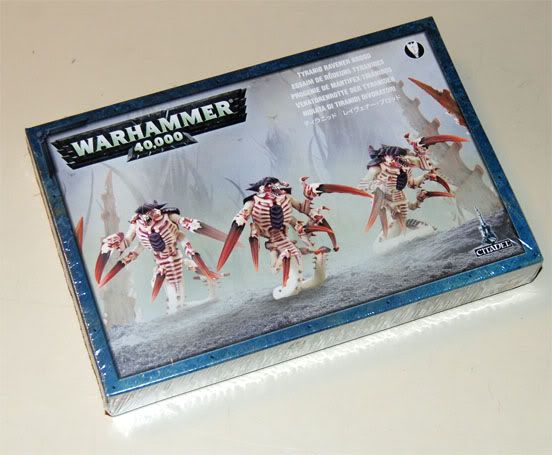 The Trygon is a really nice plastic kit, and putting it together is fairly straight forward. I found the hardest bit was actually the talons, as they tended to get in each other's way.
The torso: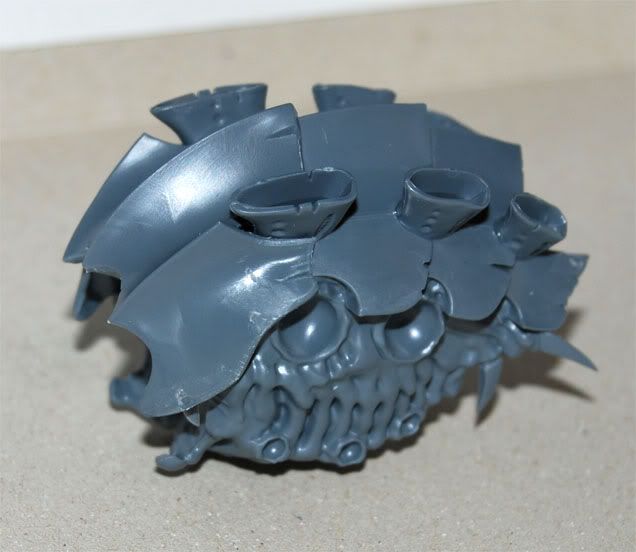 Most of the tail: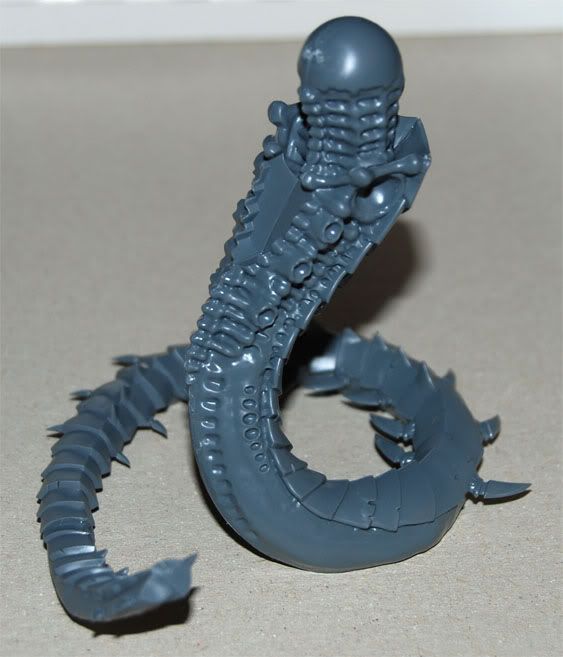 The finished tail: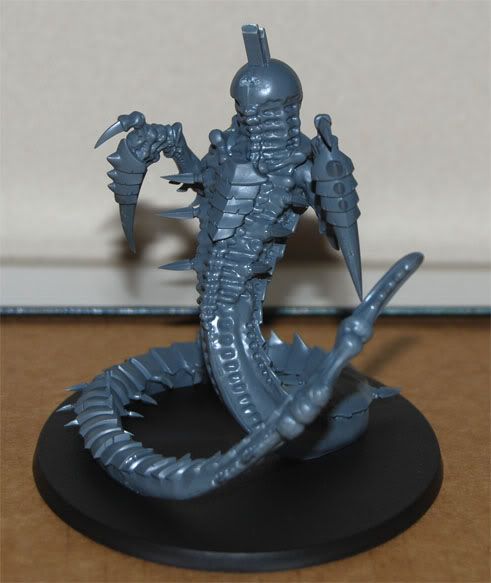 Notice the peg on top of the hip joint. I wanted to be able to show off the model in the store cabinet before it was painted, so I made that peg out of a couple of pieces of sprue, to hold the torso in place without glue.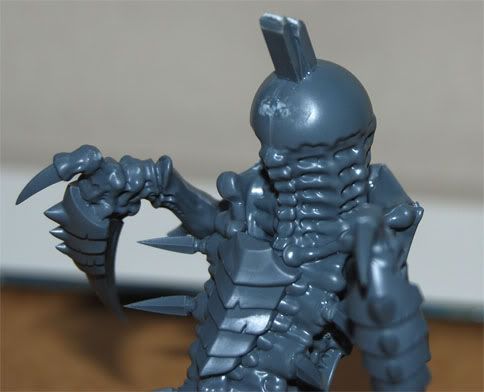 Finished model: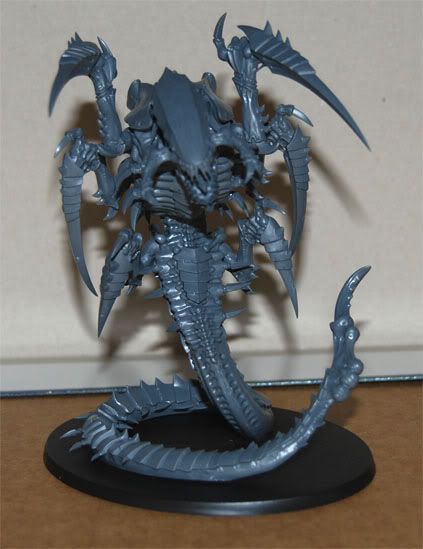 Size comparison: (It's pretty big!)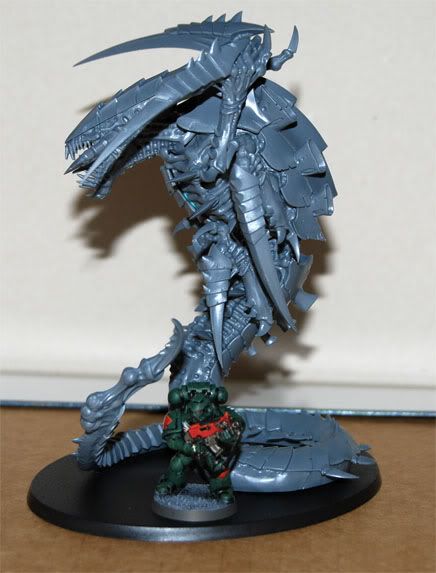 Be careful when assembling this model, as it's covered in spiky bits! And in case 17,000 spikes is not enough for you, an extra 23,000 spikes are included on the sprue! (Actual numbers may differ...but still, loads of spikes...) These are all the extra bits I didn't need for this basic Trygon.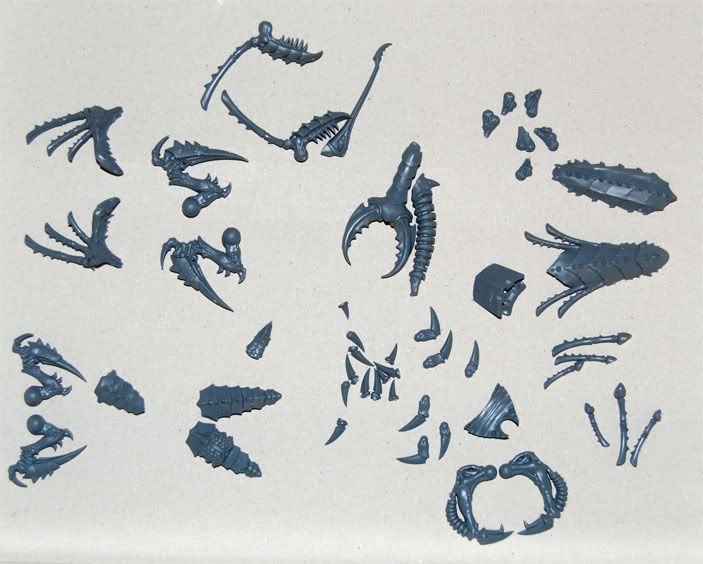 In short, this kit is an awesome addition to the Tyranid range!
Hopefully, I'll be back soon with some more pics of the Raveners. Until then, here's a 360 view of the Trygon. Bye, bye!
(And if you want to see some more, and bigger, pictures, please feel free to visit my photobucket:
Photobucket.com - AngelsTalon
)